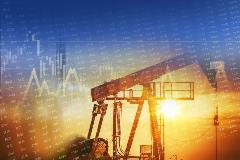 What Every Investor Should Know
Oil and gas investments take many forms, including limited partnership interests, ownership of fractional undivided interests in leases, and general partnerships. Generally, the lease holder or land owner has an overriding interest in the well. Investors, hoping the well or wells will be productive, share proportionally in the profitability of the venture.
Generally, oil and gas interests are considered to be very speculative, highly illiquid investments with a long holding period. This type of investment is not suitable for everyone.
Like any investment, oil and gas investments can be subject to fraud. Fraudsters will go as far as to show potential investors the plot of land where the drilling will occur, and after a few initial investors buy in, those funds are "recycled" to make it appear as though dividend payments are flowing.
Read more about oil and gas investments and the questions you need to ask before you invest, including an informed Investor Alert on energy investments.