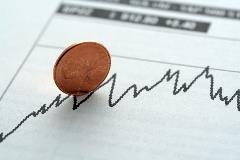 What Every Investor Should Know
Shares of microcap or "penny" stock represent fractional ownership of a corporation in companies with limited assets or "capitalization." Typically, microcap stocks are low-priced and are traded in low volume at either of two over-the-counter (OTC) markets--OTC Bulletin Board and the Pink OTC Markets, commonly known as the "pink sheets."
Unlike the common and preferred stock traded on the major stock exchanges, microcap stock lacks substantial public information about the company. Because public information about the company is limited, microcap stock can be subject to abuse by unscrupulous stockbrokers or con artists.
While all investments involve risk, microcap stock companies are at the higher end of the risk spectrum since they tend to be new companies without substantial assets or established business operations. Also, because microcap stocks trade in low volume, any sizable trade can have a significant impact, increasing price volatility.
Read more about how to obtain information about microcap companies and avoid being scammed.