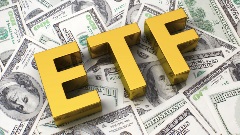 What Every Investor Needs to Know
ETFs are baskets of investments such as stocks, bonds, commodities, currencies, options, swaps, futures contracts and other derivative instruments that are created to mimic the performance of an underlying index or sector.
Retail investors are purchasing ETFs as an alternative to mutual funds and other investments. Unlike a mutual fund, which is bought and sold directly from the fund issuer at the fund's net asset value (NAV)—a price set at the end of each trading day—an ETF is bought and sold on an exchange like any listed stock at a price continuously determined on the exchange.
Depending upon the type of ETF, an investor's risk of financial loss can vary. With leveraged or inverse ETFs, for example, there are derivatives involved, which carry a higher degree of risk than traditional ETFs.
As part of your due diligence, view an Investor Alert on the various types of ETFs before you invest.