Superior, Arizona – Chairman Jim O'Connor, Commissioners Nick Myers and Kevin Thompson, and Mr. Doug Clark, Executive Director of the Arizona Corporation Commission led a Commission tour of the Eastern Mining District in Superior, Arizona to see firsthand the challenges and opportunities in advancing Arizona's energy future.

By fostering an ecosystem that intertwines energy and mining, Arizona is set to build and deliver the raw materials needed to make lower-carbon resources like electric vehicles, solar panels, and wind turbines.

The tour emphasized the importance of investing in innovative pumped storage technology, which acts as a grid-scale battery system that stores energy by pumping water uphill to a higher elevation reservoir during times of low electricity demand or surplus production. When energy demand peaks, the stored water is released to flow downhill through turbines, generating electricity. This technology is fundamental to ensuring grid reliability and stability as Arizona continues to build out renewable generation.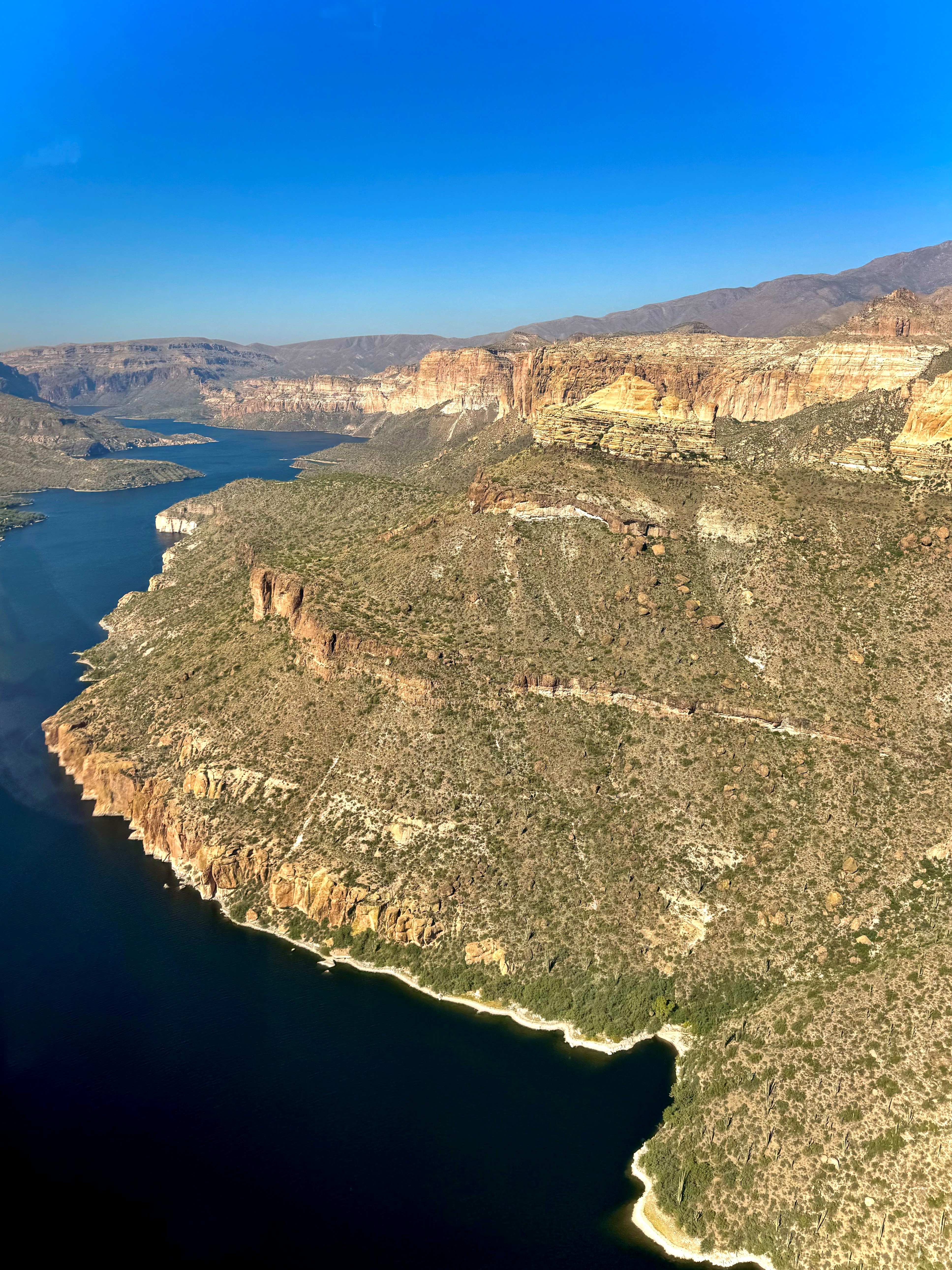 A birds-eye view of Apache Lake near the proposed Pumped Storage Site 1
The Salt River Project's Board of Directors approved strategies that prepare our grid for a future powered by renewable energy. Their Integrated System Plan includes adding significant battery and pumped hydro storage by 2035, as the new pumped storage facility would have a capacity of between 1,000 MW and 2,000 MW for 10 hours after each time the reservoir refills.

As a copper mineral producer, Resolution Copper recognizes its role in providing the building blocks for America's clean energy future. Copper itself is essential to build clean energy technology, including transmission lines, energy storage systems, electric vehicles. It not only exemplifies the potential for economic and social benefits through job creation and economic opportunities but also embodies the Commission's dedication to environmental and cultural compatibility.

The Eastern Mining District underscores the potential to preserve Arizona's historic 5 C's while forging new paths in energy independence. With the potential need for hundreds of miles of new or upgraded transmission lines, the Commission is well-placed to guide Arizona into an era where strategic generation locations and a robust transmission system fuels a prosperous energy future for the state.