PHOENIX, Ariz. – The Federal Railroad Administration's sobering data reveals 47 Arizona residents have been injured or killed on the tracks during the first half of 2023. Nationally, the toll surpasses 5,000 individuals in the last year. The Arizona Corporation Commission joins Operation Lifesaver and other partners to champion rail safety from Monday, September 18, through Sunday, September 24. "Observe warning signs, use designated crossings, and share this lifesaving message," urges Executive Director Doug Clark.

To add context to this life-critical initiative, the Arizona Corporation Commission will feature photographs of memorials at various Arizona rail crossings where lives were tragically lost. These visual testimonials underscore the urgent need for community-wide action and serve as a somber reminder of the real-life consequences of not adhering to rail safety measures. By sharing these memorials, we aim to deepen the conversation on rail safety and drive home the importance of responsible behavior around tracks and trains.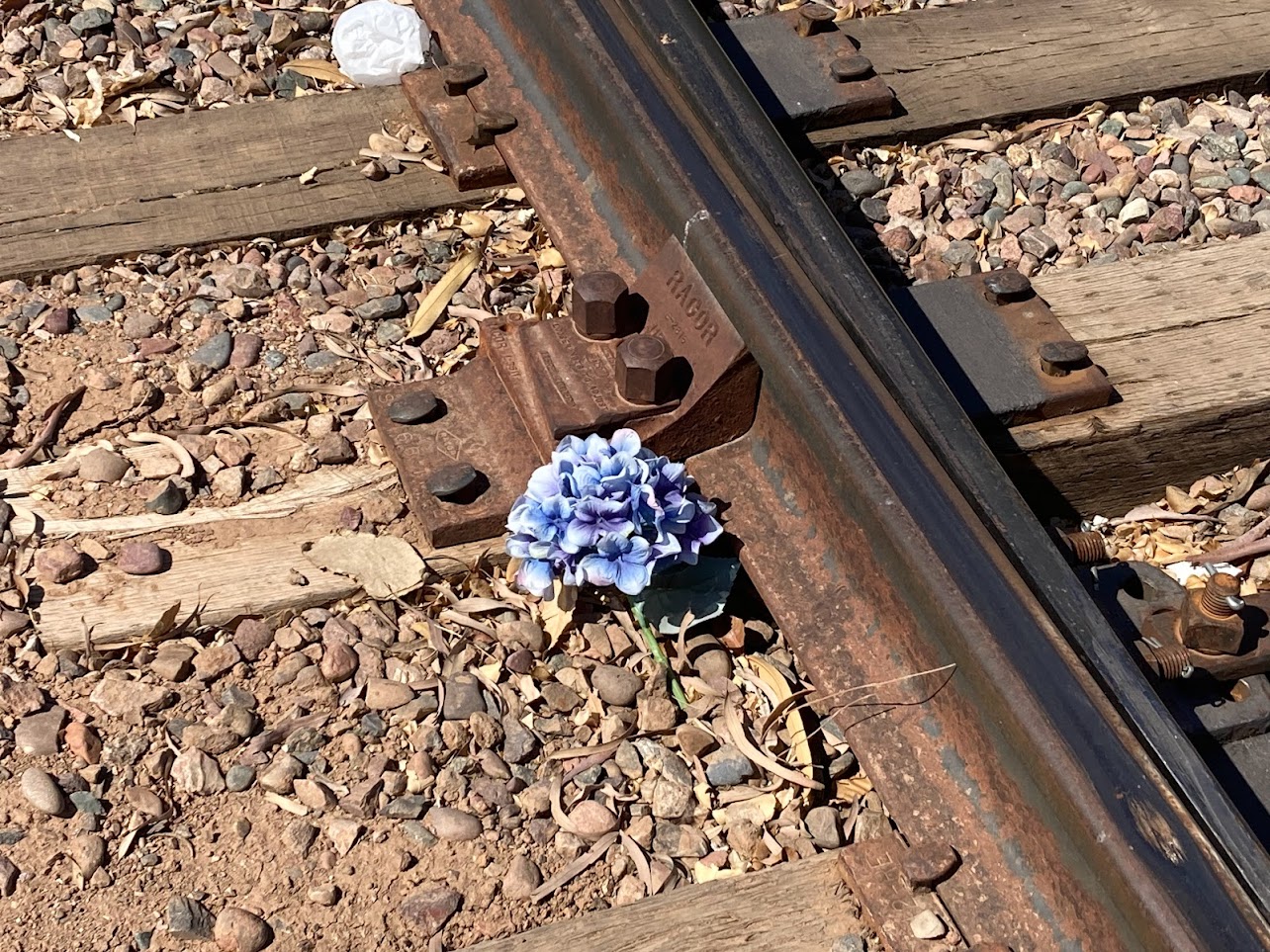 Daily Themes for Rail Safety Week
September 18: Stop Track Tragedies
Today marks the start of Rail Safety Week. Join us and our national partners in committing to the Rail Safety Pledge to #STOPTrackTragedies.

September 19: Partner with Law Enforcement & First Responders
Operation Clear Track engages with law enforcement to reinforce crossing safety and trespass laws. The risks are too great to overlook.

September 20: Crossing Safety
Regardless of your daily routine, whether hiking or driving a school bus, your actions can mitigate disaster. Over 5,000 people have suffered in the U.S. this past year.

September 21: Commuter & Professional Driver Safety
This Transit Safety Thursday, become a safety ambassador while commuting by rail.

September 22: Wear Red for Rail Safety
Wear red attire today to amplify safety initiatives. Join Operation Lifesaver and share your red-out selfie.

September 23: Trespass Prevention
Being on the tracks is perilous. Public awareness can protect everyone from joggers to the homeless.

September 24: No Pic is Worth the Risk
Influencers and photographers: refrain from risking lives for a photo near tracks or trains.

Learn more about our Safety Division by visiting the Arizona Corporation Commission website or contact us at railroad-web@azcc.gov